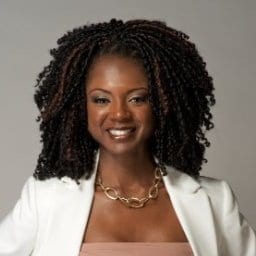 Join us at the Return to Work You Love Conference
Your Perfect Work: Go from Bored, Burned out, or Unfulfilled to Doing Work You Love
No matter how successful you have been in your career, it's common to get to a point where you want a change. You may want more passion, challenge, freedom, meaning or money in your work right now, yet have no idea:
where to start or
what "perfect work" looks like for you, or
whether it's a career or business, or
how to overcome your fear of the risk to find it.
In this workshop, you'll be equipped with the simple process to redesign your ideal career or business and create a winning strategy to get highly paid doing work you love. If you're itching to change careers, start a business or bring that "big idea" to life, this program will blow you away!
NOTE: Participants are invited to take the Success & Happiness Test at http://RTW2017.SuccessAndHappinessTest.com any time before the October 4th conference, absolutely FREE. Twelve powerful questions reveal your unique strategy to discover, design and get highly paid to do work you love! You can bring a copy of your results to the session and receive direct input from Renessa on your results.
•••
Renessa Boley Layne is author of the book Fast Lane, Wrong Direction: Insider Secrets to Redesign Your Success. She works with ambitious professionals who feel bored, burned out, or unfulfilled in their current career. Through her Perfect Work Academy, Renessa equips professionals to redesign their perfect career or business and create a winning strategy to get highly paid doing work they love.
Renessa is a dynamic speaker and has appeared as a leading authority on ABC, CBS, NBC and FOX TV affiliates across the country.  She has also been featured in publications such as Career Builder, CNN.com, Heart & Soul magazine, and The Washington Post.
Renessa holds a BS in Industrial Engineering from Stanford University and brings 20 years of corporate and entrepreneurial success to her programs.