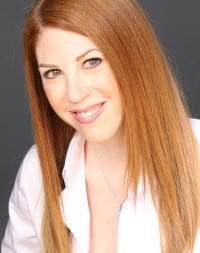 Stacey Freeman, JD
Founder and Managing Director, Write On Track, LLC
Editorial Director, Connect•Work•Thrive™ LLC
Stacey Freeman is a digitally published writer and blogger whose writing has appeared online in national and international publications spanning three continents including the Huffington Post, the Huffington Post Germany, The Stir, MariaShriver.com, Scary Mommy, and The Motherish (formerly iVillage.com.au), among others.
Stacey is also the founder and managing director of Write On Track, LLC, a full-service consultancy dedicated to bringing individuals and organizations the highest quality content tailored to their personal and professional needs.
A dedicated professional, Stacey collaborates directly with her clients throughout the creative process to ensure they are not only satisfied but happy as well.
From commissioned articles and blog posts on a wide range of topics to journalistic pieces and advertorials, from professional summaries to weekly and monthly newsletters, from website content to online dating profiles, and so much more, Stacey expeditiously delivers clear and concise copy that keeps readers engaged from the first word to the last.
With access to a large database of gifted writers, bloggers, branding professionals, SEO experts, stylists, makeup artists, and photographers, no job is ever too big or too small.
Stacey holds her B.A. in English, summa cum laude and Phi Beta Kappa, from the University at Albany and her J.D. from Boston University School of Law.