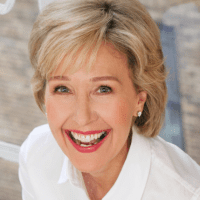 Holland Haiis
Motivational speaker, Business Advisor, and Author
Holland Haiis, also known as The Connectivity Expert, is the author of "Consciously Connecting," a practical guide to reconnecting in a disconnected world.
Hailed as a dynamic motivational speaker, business advisor, and team builder, Holland has coached and trained thousands of leaders to achieve their potential.
Holland specializes in facilitating transitions and assessing new beginnings, all while developing leadership skills and plugging clients into their goals, boundaries, accountability, mindfulness, balance, and any other area of disconnect in their lives.
Her practical approach to achieving connectivity has made Holland popular with entrepreneurs and executives worldwide, and she was recently named as one of 100 global thought leaders by Hay House. Holland is scheduled to speak at Hay House's 2016 World Summit.
Holland has been interviewed by The New York Observer and PIX 11 News for her expertise on how to begin a "Digital Detox." Canada's Globe and Mail and the world's largest tech company, Apple's MAC News, recommends "Consciously Connecting."
Holland holds her B.S. in Psychology and B.A. in Theater, magna cum laude, from Loretto Heights College.