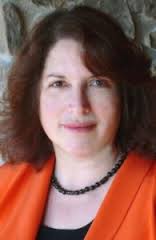 Lisa Chenofsky Singer, MA
CEO, Chenofsky Singer & Associates
Lisa Chenofsky Singer is the CEO of Chenofsky Singer & Associates and is a certified executive, leadership, and career coach. When it comes to helping clients discover their passion, Chenofsky Singer & Associates stands by its philosophy to "love your career, live your talent & treasure your life successes"™.
Lisa brings her years of expertise in human resources and organizational communications to her clients by partnering with them to identify and achieve their career goals using a holistic perspective and working with organizations and individuals to design customized programs.
Lisa has been quoted in Martin Yate's "Knock 'Em Dead: Secrets and Strategies for Success in an Uncertain World," as well as in The Wall Street Journal, CNN Money, and AARP. She has also been published in The Star Ledger and was a regular columnist for "Ask the Career Coach" on patch.com and "Career Rx" on thealternativepress.com.
Lisa has been featured on NBC Nightly News and on NPR Marketplace.
Lisa's involvement in continuous education and service is demonstrated by her role as an adjunct professor, curriculum writer, and capstone advisor for the Rutgers University Certified Public Manager Program.
Presently, Lisa serves on the Board of Trustees of Cora Hartshorn Arboretum in Short Hills, New Jersey where she was a past co-president. She also sits on the Millburn Township Environmental Commission.
Lisa holds her B.A. in Psychology from Hofstra University and her M.A. in Organizational Communications from Kean University. She studied organizational psychology at Columbia University. Lisa's certifications include Executive Coaching from iCoach Zicklin School of Business at Baruch College and Leadership Coaching from the International Coach Institute. Lisa is certified as a Master Transition Consultant from Career Partners International and as a Career Coach from the Five O'Clock Club. In addition, Ms. Chenofsky Singer is certified in Emotional Intelligence (EQ-i), Myers-Briggs (MBTI), and Hogan assessments.