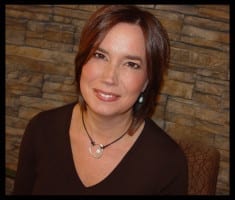 Kathleen Cuneo, PhD
Psychologist and Child Development Specialist
Dr. Kathleen Cuneo is a psychologist, child development specialist, and mom of three. She has over two decades of experience guiding individuals to implement solution-focused strategies to strengthen family relationships and mental well-being.
Dr. Cuneo's personal experience is a living testament to the fact that people's career interests can develop and expand over time. After spending many years working in early childhood, Dr. Cuneo switched gears to focus on career development.
Today, Dr. Cuneo enjoys helping people determine ways to maximize personal satisfaction and happiness with work that fits well with the rest of their lives and is especially excited to help parents raise healthy families while also engaging in meaningful, rewarding work.
Dr. Cuneo holds her B.S. in Psychology from LeMoyne College and her Ph.D. in Applied Developmental Psychology from Fordham University. She is also working toward earning her Human Resources Management Certificate from Iona College and recently completed the National Career Development Association's (NCDA) Career Development Facilitator Training to gain additional knowledge in the fields of human resource management and career development.