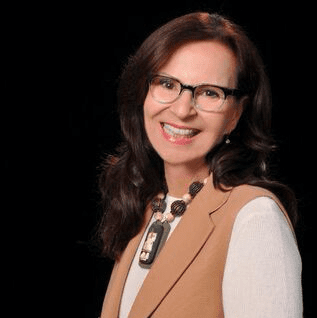 Join us at the Return to Work You Love Conference
3 Ways to Find Meaning In Your Work
What is meaning and how do you know you've found it?
Finding meaning in your life and work is not a cliché meant to cause you angst. It is an adventure you get to take when you actively engage. How?
By learning there is meaning in strength.
By learning and using your natural strengths, you can create a sense of meaning in all aspects of your life.
By learning that using your strengths to impact the lives of others makes you feel the strongest of all.
During this workshop we will explore:
The meaning of meaning. You can't find something if you don't know what you are looking for.  Learn what meaning looks and feels like.
You can't use your strengths if you don't know your strengths. Learn a quick and fun way to identify your strengths.
Finding meaning is a process – you have to evolve your meaning. Learn how to start your meaning evolution.
•••
Dr. Andrea Goeglein is an academically trained Applied Positive Psychologist:  not an academic, but a business founder who is academically trained. She is a counselor, catalyst, and personal mentor to CEOs of privately held companies and C-suite executives globally.
As an executive coach and business owner, Andrea has had strategic control for design, implementation, and execution of all aspects of an operating business.
Andrea received her PhD in Organizational Psychology from the California School of Professional Psychology, a Master's in Human Resource and Organizational Development from the University of San Francisco, her BS in Business from the University of Nevada-Reno, and an Authentic Happiness Coaching Certificate from Positive Psychology founder Dr. Martin E. Seligman and Mentor Coach founder Dr. Ben Dean.