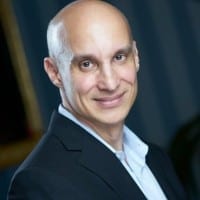 Advanced LinkedIn: Jump-start Your Career
LinkedIn is now an essential tool for jobseekers and is particularly useful if you're returning to the workforce after an absence.
Those who are well versed are reaching their career goals more quickly. But even regular LinkedIn users are often not aware of advanced, easily accessible features and strategies that will improve their success with this powerful marketing tool.
Robert Hellmann, career coach at www.hellmannconsulting.com and author of Advanced LinkedIn, will go beyond the basics in showing you how LinkedIn can be your best friend in the job search.
He'll cover:
How to be "found" on LinkedIn by people looking to hire for your skills
Using LinkedIn to easily keep in touch with your network (which is the essence of effective networking)
Creating a powerful, marketable LinkedIn profile
How a profile differs from your resume
Advanced people-search techniques that will improve your ability to connect with the those who can help you

The three things you must do to be set up for success on LinkedIn

The four places in your profile where "keywords" are most essential.
You will leave this seminar armed with specific strategies and techniques you can use immediately to improve results in your search.