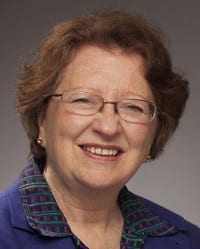 Jan Wallen, M.S.
CEO and Chief Connections Officer, Online Networking Experts
Jan Wallen has orchestrated several career changes – from corporate sales to selling skills consultant and advisor, to author, to social selling and social media expert, thought leader and media authority.
Successful networking is the one skill Jan developed that made all of that happen. She learned early in her career that success comes when you have a network that can help you – whether it's finding your next job, changing careers or starting a business. Because of that, she has built a strong strategic network and finds creative ways to keep in touch. She now helps people who are making changes grow their network and make successful changes.
She was a natural salesperson (not a requirement for networking), and was frequently recognized for superior performance as a corporate sales executive and national accounts manager. She then moved to PricewaterhouseCoopers where she started and managed a national selling skills program for their partners in 24 offices across the U.S., introducing and gaining buy-in for the new program. She started Online Networking Experts and has trained people and companies to network with social media.
Jan has given over 100 presentations, and trained more than 1,000 professionals and salespeople, showing them how to get more clients and advance their careers. Jan has now created her Network to Grow and Change program with the success principles that made it possible for her to orchestrate these career changes.
Because of her up-to-date knowledge and areas of expertise, Jan's professional advice and expertise are sought after and sourced by publications and media including: NBC, ABC, CBS and Fox News, Business News Daily, the Business Insider, Shelley Palmer Blog, LinkedIntelligence, Entrepreneur Podcast Network, iCANny's webcast , and radio shows including Into Tomorrow and BlogTalk Radio (Lead Generation and Prospecting) and Significant Business Results (The New Social Selling Revolution).
Jan is the author of "Cross-Cultural Study of The Netherlands" for the Dept. of State and "The New Social Selling Revolution: Change the Way You Sell."
Jan holds her B.S. and M.S. in communications from Colorado State University. She has also completed post-graduate courses in international business and cross-cultural communication at New York University, Department of State.