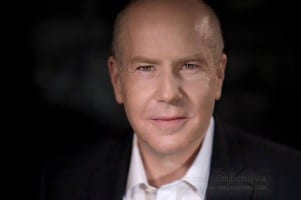 Matt Sweetwood, MA
Marketing and Social Media Guru
Matt Sweetwood is well known for his innovative and transformative ideas as a marketing, social media, and business development consultant.
While Matt has experienced professional and personal success in the field of photography and in his reinvention of the modern camera store, by far his greatest achievement is having raised five successful children to adulthood. The journey through 18 years of single fatherhood wasn't easy, and the battles he's fought have given him a viewpoint any parent, indeed any human being, will find worth considering.
Over the past two decades, Matt has become the nation's leading advocate for single dads everywhere. In 1996, Matt was awarded full custody of his five children, ages 18 months to 8 years old.
Since then, he raised his children on his own, gaining expertise in a range of single parenting and custody issues, including dating while caring for children and the legal, social, academic, and institutional prejudices against men who are single parents. Today Matt's children are grown, and he is currently writing his first book, a free-ranging and heartfelt memoir of his experiences.
In his professional life, Matt served as President of Unique Photo®, NJ's premiere Camera Store. Nationally known in the photography industry as an innovator, he has helped acquire over 50 US and International Trademarks for both language and design at Unique Photo, and he founded and ran the Ozzie Award winning publication Photo Insider®.
Most recently, Matt has been credited with the reinvention of the modern camera store, as well as the country's largest in-store education program, the Unique University®. Unique Photo was named "2013 Dealer of the Year" by Digital Imaging Reporter magazine. Matt was named the Photo Industry's, "2016 Person of the Year" by the PMDA.
Matt has appeared as a regular contributor on Fox News, NBC Today Show, CBS TV, News 12 NJ, PIX11, and other high-profile programs. He has also spoken publicly for organizations like Panasonic, Canon, PMDA, UPS, FedEx, NJ Devils Hockey and BMW CCA, and is a member of the prestigious CMO Club.
Matt's many charitable endeavors include President and Board of Directors at The Josephine Herrick Project, a nonprofit that uses photography to enhance the lives of those in need. Matt also has helped the Artists 4 Israel organization and the Aish Center which honored him with its 2014 Aish Continuity Award.
Proving his contention that single dads can lead exciting, balanced lives, Matt is a diehard NJ Devils' hockey fan, an advanced auto racer with the BMW Club, and, of course, an avid photographer.
Matt received his B.A. in mathematics from Rutgers University and his M.A. in theoretical mathematics from the University of Pennsylvania.