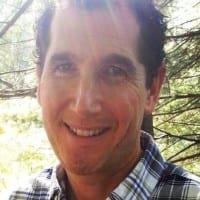 Thomas Fiffer, MA
Senior Editor, Ethics at The Good Men Project
Thomas G. Fiffer is the Senior Editor of Ethics at The Good Men Project.
After a 25-year career in book and database publishing, Thomas reinvented himself as a professional writer, speaker, and storyteller with a focus on diagnosing and healing dysfunctional relationships.
His bestselling books, "Why It Can't Work: Detaching From Dysfunctional Relationships to Make Room for True Love" and "What Is Love? A Guide for the Perplexed to Matters of the Heart" are available on Amazon.
Thomas holds his B.A. in English, cum laude, from Yale University and his M.A. in Creative Writing from the University of Illinois at Chicago. He lives in Connecticut and is working on his first novel.