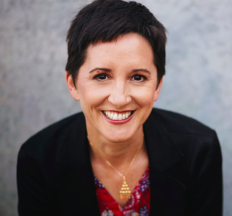 Learn More at the Return to Work You Love Conference
Individual Coaching: Discover the Career You Absolutely Love and the Confidence to Make It Happen
Do you long to do meaningful work but are not sure what it might be? 
Are you ready to find the career of your dreams, but don't see a clear path forward? 
Do you want to reinvent your career and need help to clarify what it is?
Schedule a complimentary 20 minute laser session with Isabelle to gain clarity on what careers to consider and determine actionable next steps to access your wisdom and better trust yourself and your decisions.
This session is for you if any of these applies:
You long to do meaningful work but you are not sure what it might be.

You want to change or reinvent your career and need help to clarify your next career path.

You are stuck in a career you no longer love and you don't know what career would be a good fit for you.

You feel stagnant or unchallenged in your current work and you wonder whether to continue or find something new.
This session is not for you if:
You are already clear about the career or job you want to pursue, but need help to make it happen.

You are mainly looking for help with job search strategy, resume, and interviews so you can get your next job.

You are mainly concerned with finding a job that pays the bills, not so much your dream career. 
•••
Isabelle Peyrichoux, Founder of Brilliant Seeds, is a Career Reinvention Coach. She has helped hundreds of people leave jobs they hated to find careers they love. Passionate, deep and empathic, Isabelle has an amazing talent to see and champion people's unique gifts. 
Isabelle walks the talk. Never one to shy away from a career reinvention, she has 2 Master's Degrees, a 2-year Certificate in Psychotherapy, and she most recently became a Certified Professional Co-active Coach through The Coaches Training Institute (CTI). After 10 years working in the Internet industry as a User Experience researcher, she founded Brilliant Seeds to pursue her life's work and bring her unique talents to the world. 
Drawing upon her vast experience and education, Isabelle has created a step-by-step approach to career reinvention that goes beyond the limitations of traditional career counseling. Her holistic approach brings together the best of coaching, counseling, psychology and personality types. 
For the past 15 years, she has made many of her dreams a reality, including moving from France to Canada and now the U.S., becoming bilingual, working for one of the biggest Internet companies in the world, climbing the highest peaks in the U.S., and, of course, changing careers to pursue her passion and start her own business. 
Certifications and background include:
Certified Professional Co-active Coach (CPCC) from The Coaches Training Institute (CTI)
Two-year certificate in Counseling and Psychotherapy (Canada)
Certification in Myers-Briggs Type Indicator
Certification in the Interstrengh method
Associate Degree in Psychology
10 years of experience in the Internet industry, including 3+ years at Yahoo!
Masters Degrees in Information Science and Archaeology
Life and work experience in the US, Canada, France, the UK, and Switzerland
Bilingual (English/French)