Join us at the next Return to Work You Love Conference
Email from Workshop Attendee: "Andrea, I attended your session at the Connect•Work•Thrive Conference and found it to be super informative and immediately useful. While I 86'd my use of "but" years ago, I'm ready to jettison "can't" and "never" as well. And I used "invest" vs. spend just yesterday in a conversation with my husband. I did feel different when I said it; thank you so much! Best, Kelly P."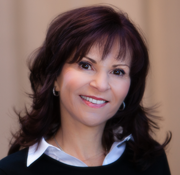 Your Language of Success
Long before you show up to your next interview, your odds of success are already leaning in one of two directions:
One direction leads you to confidently articulate how your achievements make you the perfect fit for the position,
One direction leads you and your resume to the bottom of the decision pile.
Which road will you walk?
•••
Dr. Andrea Goeglein is a Success Catalyst who is part applied positive psychologist and part entrepreneur. A media personality known as Dr. Success, Andrea is a former hotel and restaurant owner, CEO adviser, event organizer, and spiritual activist. Andrea is the founder, curator, and author of the Don't Die™ self-development collection of books.  Her latest book is Don't Die Waiting to Be Brave.
Andrea holds a BA in Business from the University of Nevada-Reno, a Master of Human Resources and Organizational Development from University of San Francisco, a PhD in Organizational Psychology from the California School of Professional Psychology, and is a certified Authentic Happiness Coach.