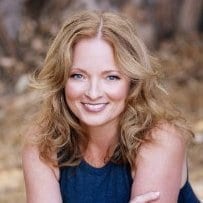 Join us at the Return to Work You Love Conference
Successful Career Transitions Emanate from the Leader Within You
In this workshop, participants in career transition, including those planning to return to the workforce, will explore their personal leadership. This process helps individuals identify work and opportunities that bring them alive and make a desired impact in the world.
This unique approach shines a light on the essence of who a person is through a deep exploration of self so powerful that individuals begin making ever-increasing conscious career-related decisions. This work showcases how and why individuals can be leaders of their own lives, both personally and professionally.
The workshop provides practical tips for leading a meaningful and resonant career search and securing work that aligns with their desired, emerging future. As a bonus, this process awakens people to the beauty and passion within. It helps individuals identify simple and easily implemented action steps based on increased self-awareness about who they are as leaders of their lives.
Once awake, individuals can never fully return to a sleeping state. Follow your bliss.
•••
Dr. Kristina Risley is a Clinical Assistant Professor in a doctoral program in public health leadership (DrPH) at the University of Illinois at Chicago. She is also a leadership coach who works with individuals who want to develop their leadership capacity both professionally and personally.
Additionally, Kristina is a Svaroopa yoga teacher and Embodyment Yoga Therapist. In each role, she is committed to helping people come alive and live the life they want.
Kristina holds a DrPH in Public Health from the University of Alabama at Birmingham, an MS in Developmental Psychology from Illinois State University, a BA in Psychology from Purdue University, and she is a Certified Professional Co-Active coach trained through the Coaches Training Institute.