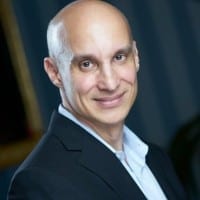 Robert Hellmann, MBA
President of Hellmann Career Consulting
Robert Hellmann, President of Hellmann Career Consulting, has helped hundreds of clients to define and reach their career goals through his career and executive coaching practice.
Rob delivers organizational workshops on LinkedIn, presentation skills, interviewing for hiring managers, and the A-to-Z job search, combining his 20 years in corporate marketing and organizational development (JP Morgan Chase, American Express, the Federal Reserve Bank of New York) with his coaching experience to help people market themselves in their careers.
Rob has authored the books "Advanced LinkedIn," "PEAK Presentations," and "Your Social Media Job Search." He has also contributed three chapters to the Five O'Clock Club's book, "Work Smarts: Be a Winner On-the-Job."
Sought after for his career and job-search insights, Rob has appeared in The New York Times, Forbes, The Washington Post, Money Magazine, the Chicago Tribune, NBC News, ABC News and more.
Rob is a certified Five O'Clock Club "Master" Career Coach as well as an adjunct professor at New York University. He has also  served on the Board of the Association for Talent Development's NY chapter and now co-chairs its Career Development SIG.
Rob holds his B.S. in Economics and Math from Binghamton University, SUNY and his M.B.A. from Fordham Gabelli School of Business.