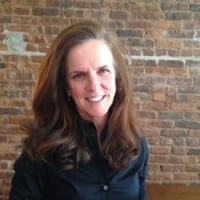 Sheilah Crowley 
Founder, The Summit
Sheilah Crowley worked in non-profit management for 12 years at City Harvest, the world's first food rescue organization that helps feed the 1.4 million New Yorkers facing hunger each year. It was at City Harvest where she honed her strategic planning, team management, and group facilitation skills.
After a significant health crisis, Sheilah was forced to change her career path. Scary but necessary, Sheilah realized she needed to put herself first and find her true north.
Today, Sheilah assists other women trying to do the same.
Sheilah holds her B.S. in Anthropology from the University of Vermont and credits her time there with inspiring what became a lifelong interest in ethnography.
Sheilah, her husband, and two children share time between Brooklyn and the North Fork of Long Island.