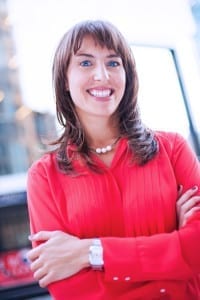 Nell Derick Debevoise, MBA
Founder & CEO, Inspiring Capital
Nell is the founder and CEO of Inspiring Capital, a company dedicated to accelerating the integration of profits and purpose by aligning talented business professionals and high-potential, purpose-driven organizations.
Inspiring Capital runs a Women's Re-Inspiration Program that furnishes women with the skills, knowledge, and confidence to pursue careers within the social sector (nonprofit and social enterprise) and use their experience for social impact. (The next cohort starts April 7, so fill out their interest form to get more information on dates and deadlines: www.inspiringcapital.ly/womens-program-info)
Passionate about translating insights from business and entrepreneurship to drive social change, Nell works according to her belief in the power of networks and interdisciplinary approaches.
Nell frequently lectures in diverse settings including the 2015 Global CFA Institute, Harvard, Columbia, and Yale social enterprise, High Water Women, and iRelaunch conferences.
Nell is also an adjunct professor of impact investing at New York University and has assisted John Mullins, Associate Professor at London Business School, with his research for the book, The Customer Funded Business (Wiley, 2014).
Before establishing Inspiring Capital, Nell was the founding director of Tomorrow's Youth Organization, a U.S. not-for-profit organization that has facilitated social and economic development for over 9,000 women and children in the Middle East since 2008.
During her highly accomplished educational career, Nell has studied psychology, education, and entrepreneurship at Harvard, Columbia, and London Business Schools, and Cambridge University, as well as in informal 'classrooms' in 49 countries around the world. Nell is fluent in English, French, and Italian, and speaks some Arabic, Brazilian Portuguese, and Japanese.
Nell is grateful for the opportunity to live and work in New York and contribute to the shifting approach to business and social change in her home city and beyond.
Nell received her B.A. in Psychology from Harvard University, her MPhil. in Politics, Democracy, and Education from the University of Cambridge, and her her M.A. in Intercultural Education from the Universita di Roma III. Nell also won a NYSSA scholarship that covered her participation in the preparation course for CFA Level I exam.